W is for Weddings
Holy matrimony, Batman!
A universally part of Standard American Adulting™ seems to be having a couple of years where basically all your friends get married. For me, 2018-2019 was that period. 2020 has been quiet so far, and I kind of expect it to stay that way, but who knows what the future holds?
I got in the habit of bringing my camera to these weddings, and have gotten some great photos.
Originally I started this week's issue by pulling together more of my favorite people shots from each one. But in typical Margs fashion, I got really in my own head about what to select for the post (which is ironic, the whole point of this newsletter is to be more freeing than I allow myself to be on Instagram so that I don't worry). My typical format of about 4-6 photos meant that I'd have to make some tough calls of which people to include or exclude.
So I changed my mind! No more people photos. While I haven't gotten married, one piece of advice I've heard given to brides and grooms is that on their wedding day, they should pause, and take in and remember as much as they can of the day (including the people too). And that's how we get to this issue, it's a collection of small moments and details from each wedding.
June 2018. Blue Moon Ranch (Temecula, CA)

This is Jen and Grant's wedding, (which has been featured in three separate issues already). It featured a spectacular sunset, with cute cafe lights framing it all.
July 2018. Sweetwater Summit Regional Park (Bonita, CA)

Amanda and Raj's wedding was held at the community center of a park. Part of the park was used for RV camping, hence the RVs in the distance. They did a great job DIY decorating this wedding, including this shipping palette turned directions sign. It was also extremely hot outside that day, so they had the most amazingly brief outdoor ceremony (2.5 minutes!) before moving us inside for the reception.
March 2019. (Ruston, LA)

Andrew, one of my childhood friends, moved to Louisiana and met his now-wife there. He proposed to her at the most recent Harry Potter movie (one of the Fantastic Beasts ones) so their wedding had a Harry Potter-style magic theme. The dining room had all these candles suspended, like in the Great Hall at Hogwarts. At this particular moment in the wedding, the groom and his groomsmen had just gotten everybody to quiet down by literally yelling "ting ting ting" (they couldn't use spoons because the champagne flutes were plastic instead of glass). Then the bride and groom thanked everybody and told us all "by the way, consider this your thank-you note, you all know how lazy the two of us are, there's no way we're going to send them in the mail" which was on the one hand a little gauche but also totally upfront and honest.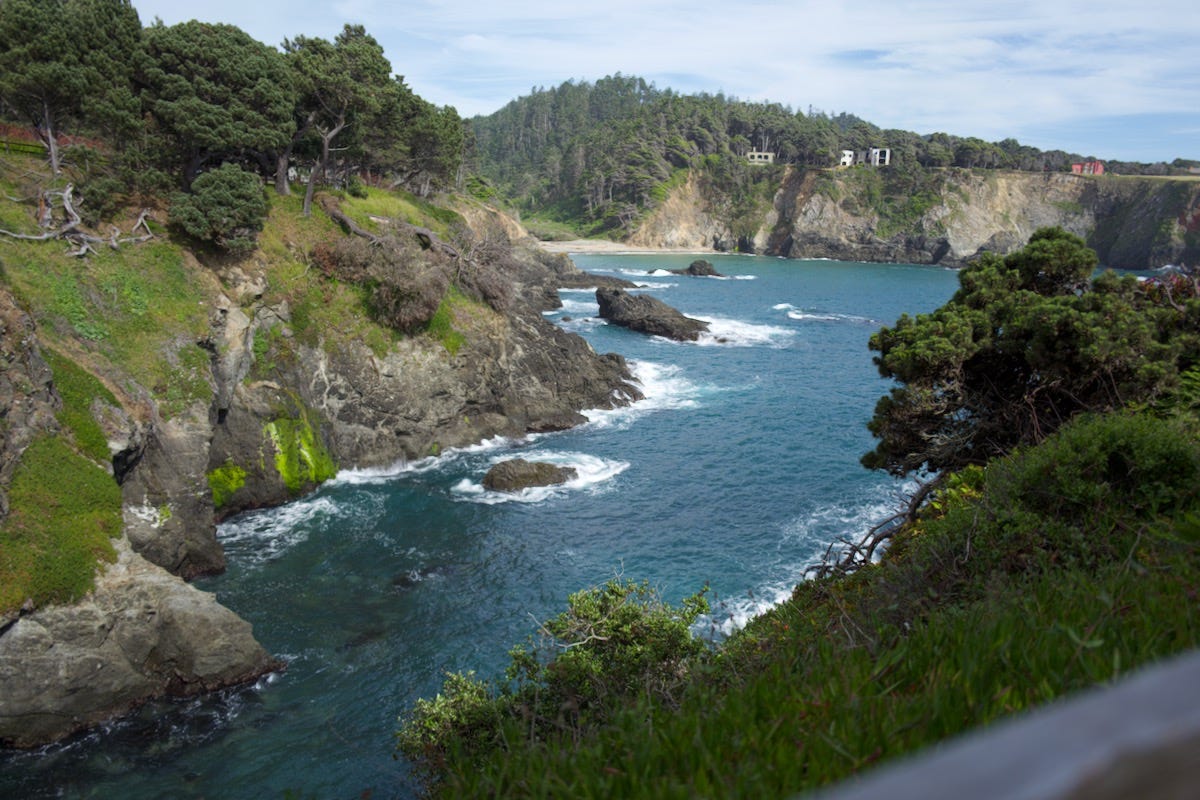 June 2019. Heritage House (Little River, CA)

Claire and Harrison got married up in Mendocino, which is some extremely gorgeous terrain. The venue for the ceremony was on bluff overlooking the ocean, I peeked over the fence and caught this view. The venue for the reception was up the hill, but the view wasn't anything like this.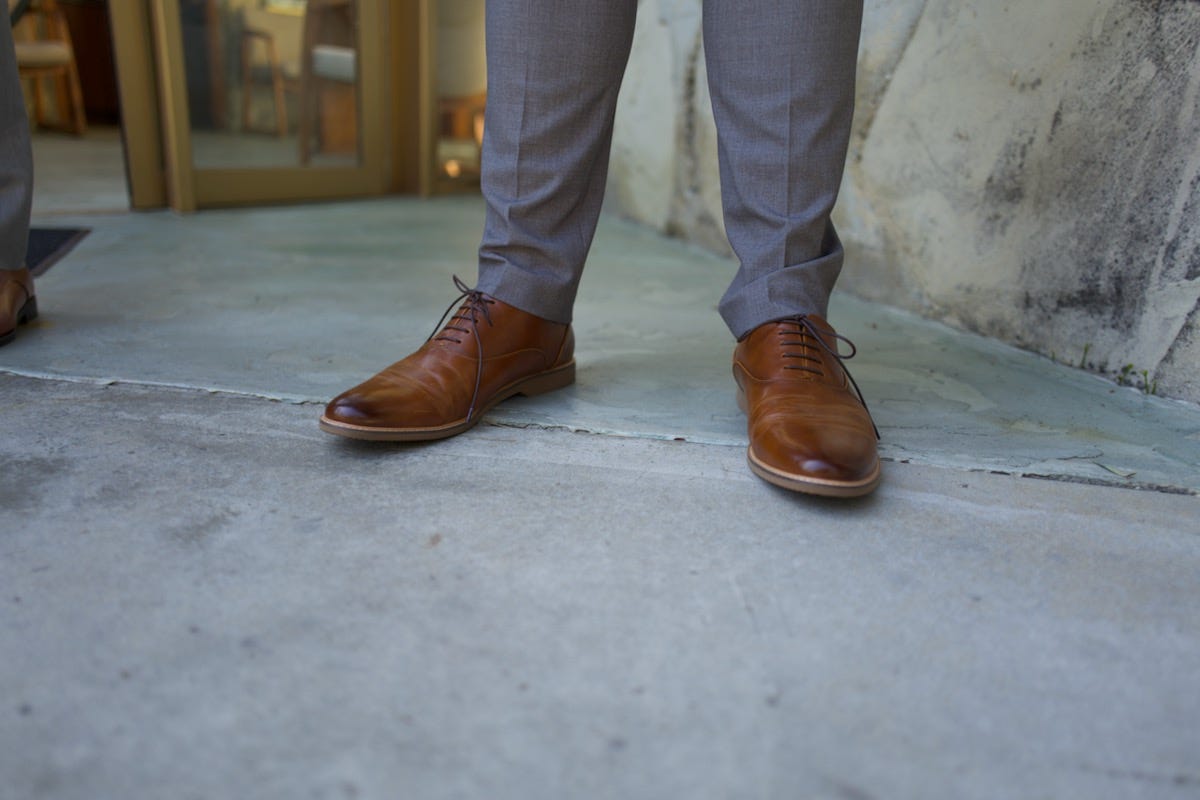 October 2019. Wayfarers Chapel (Palos Verdes, CA)

Mandy and Joseph's wedding has also made its way into two past posts (and technically a third, but I didn't label the Long Beach pier photo as specifically their wedding). Right before the ceremony, the group of us in the processional were standing around and I took this shot of Adam's shoes. I took photos for the entire few days before with lots of small moments between, but this one at the venue stands out to me for some reason.
Mazel tov! See you all next time.
XOXO,
Margs