B is for Bundles
I said brrr, it's cold in here
Welcome back!
As the year ends, it's getting chillier (and rainier) here in San Francisco. One thing I love about this time of year is the chance to wear heavier coats and bundle up more. This week, we're taking a look at a few pictures that give me that warm, cozy feeling.
February 2019. SoHo (Manhattan, NY)

I worked from Square's New York office in SoHo for a week. Heading to the train, I started to take a few pictures, and then Gillian took this picture of me. The framing, the lighting, the giant cheesing smile, it all came together to make this one of my favorite pictures of myself.
February 2019. Central Park (Manhattan, NY)

On our way from the Guggenheim museum the same day as the previous picture, I caught this photo of Gillian. The little bits of snow are good reminders it was actually pretty chilly that day. We were probably in the middle of some joke; we always find a reason to laugh.
June 2018. Dover (Kent, England)

Mandy is showing off this giant brown coat she had just bought at a "charity shop" (thrift store) in Dover for like literally £1 GBP, ahead of being on the boat to crew for my English Channel swim. Mandy and my mom were such amazing support that almost any photo from that trip brings back the warm fuzzies.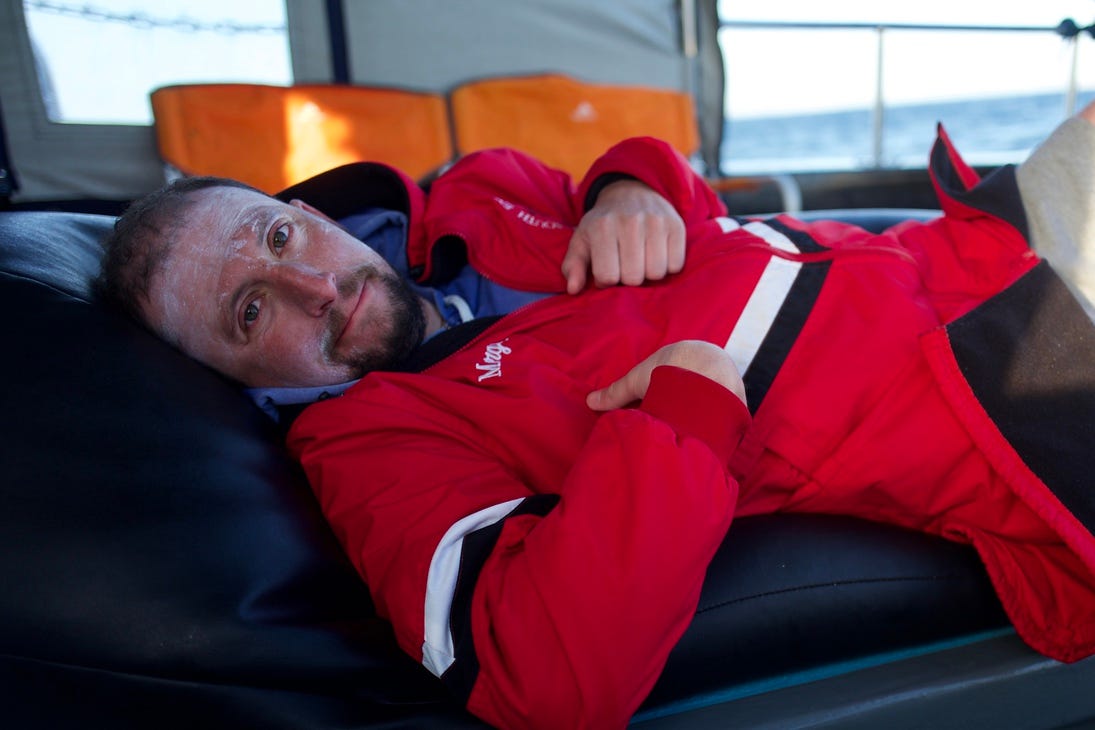 June 2018. English Channel (somewhere on the water)

I had just completed the English Channel. This photo that Mandy took of me captures a moment for me where I was so happy to be back in my parka, elated to have succeeded, and also very tired.
September 2018. Haight-Ashbury (San Francisco, CA)

We had drinks and dinner at Sarah's place in the Haight and I happened to have my camera so we went up to the roof to take a few pictures. That whole day was super spontaneous and unplanned, but just a really fun time. This photo of Nicki and Sarah bundled together captures all that to me.
Thanks for reading! As always, I do appreciate feedback via email replies, texts, or carrier pigeon!
XOXO,
Margs